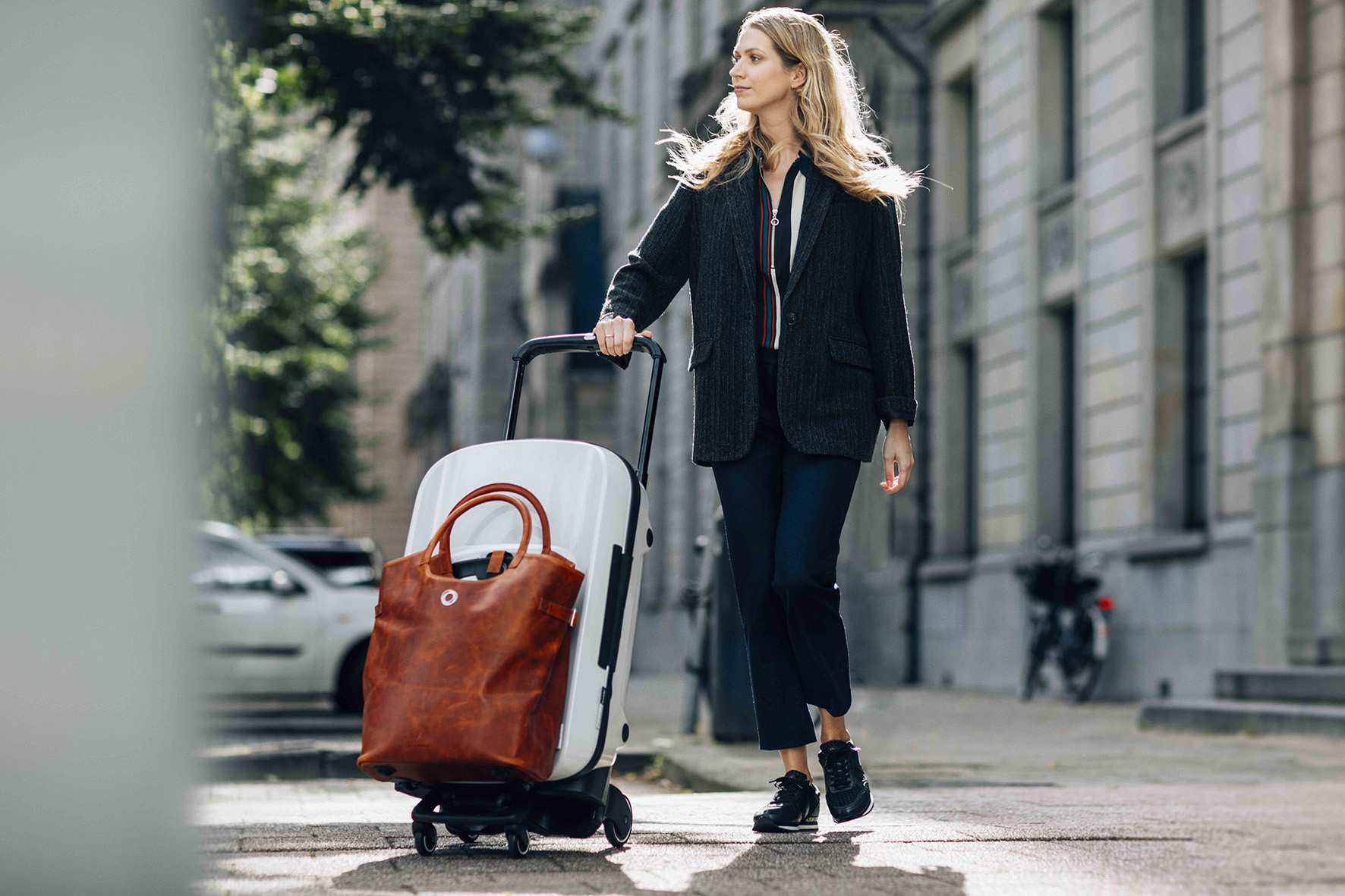 THE BUGABOO BOXER'S PERFECT COMPANION
The Bugaboo by Jannissima black-on-black collection is the perfect companion for your Bugaboo Boxer. The line is comprised of three all-black bags: The Large Trolley, the Medium Trolley, with their retractable handlebar and smooth-roll wheels, and the Large Handbag. Each bag is designed to hook right to the front of your Bugaboo Boxer cases, so you can use the luggage system's revolutionary push steering to transport all your belongings together in front of you. The Bugaboo by Jannissima trolleys and the classic handbag can also be used on their own. More than a stylish way to carry your things, these versatile bags make moving through everyday life effortless and easy.
A DUTCH DESIGN COLLABORATION: JANNISSIMA AND BUGABOO
Dutch designer Jannita van den Haak first caught the attention of Bugaboo Chief Design Officer Max Barenbrug with her innovative label of travel goods and handbags: Jannissima. The two designers had something important in common – they are both obsessed with finding beautiful solutions to modern mobility challenges. Their shared passion brought Jannita to team Bugaboo. The result is the stunning Bugaboo by Jannissima collection.
As of February 2017, Bugaboo by Jannissima will be available both online at Bugaboo.com and in the Bugaboo Amsterdam and Berlin stores. The collection will be available online in Austria, Belgium, Croatia, Czech Republic, Denmark, Finland, France, Germany, Hungary, Ireland, Italy, Luxembourg, Netherlands, Portugal, Slovakia, Slovenia, Spain, Sweden, United Kingdom and the United States.
#bugaboobyjannissima #mystylishtravelbag